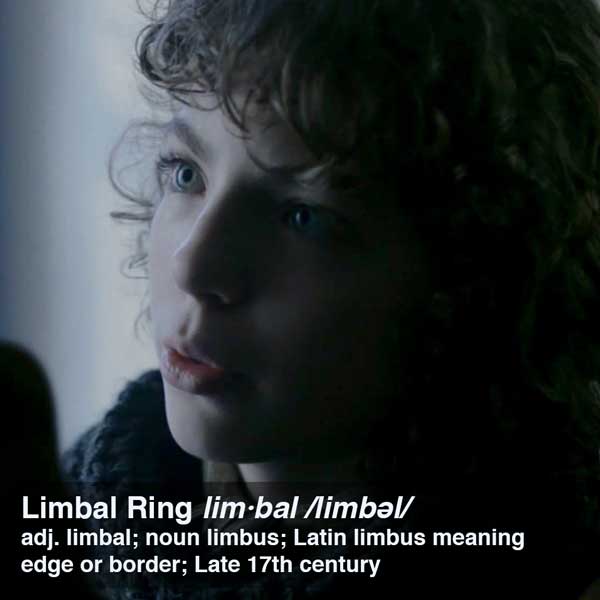 Anatomy def: A dark-colored ring around the iris of the eye created by optical properties at the juncture between cornea and sclera.
Outlander def: Dark rings at the rims of Fergus' (Claudel not being a verra manly name) irises as he beholds his beloved Laird.
Learn about limbal rings in Anatomy Lesson #31, "An Aye for an Eye – The Eye, Part 3."
Read what Diana wrote about Fergus' eyes in Dragonfly in Amber:
"Fergus?" I said, eyeing the boy, and trying to ignore the goings-on below. The lad was possibly nine or ten, but small for his age, and fine-boned as a ferret. Clad in clean, worn clothes several sizes too big for him, he was also as French as they come, with the pale, sallow skin and big, dark eyes of a Parisian street child.
See Fergus' beautiful dark blue limbal rings in Starz episode 213, Dragonfly in Amber, as "milord" orders him to deliver the newly minted deed of Sasine to Lallybroch. I will not fail you, milord!"  The end is nigh, sob!
A deeply grateful,
Outlander Anatomist