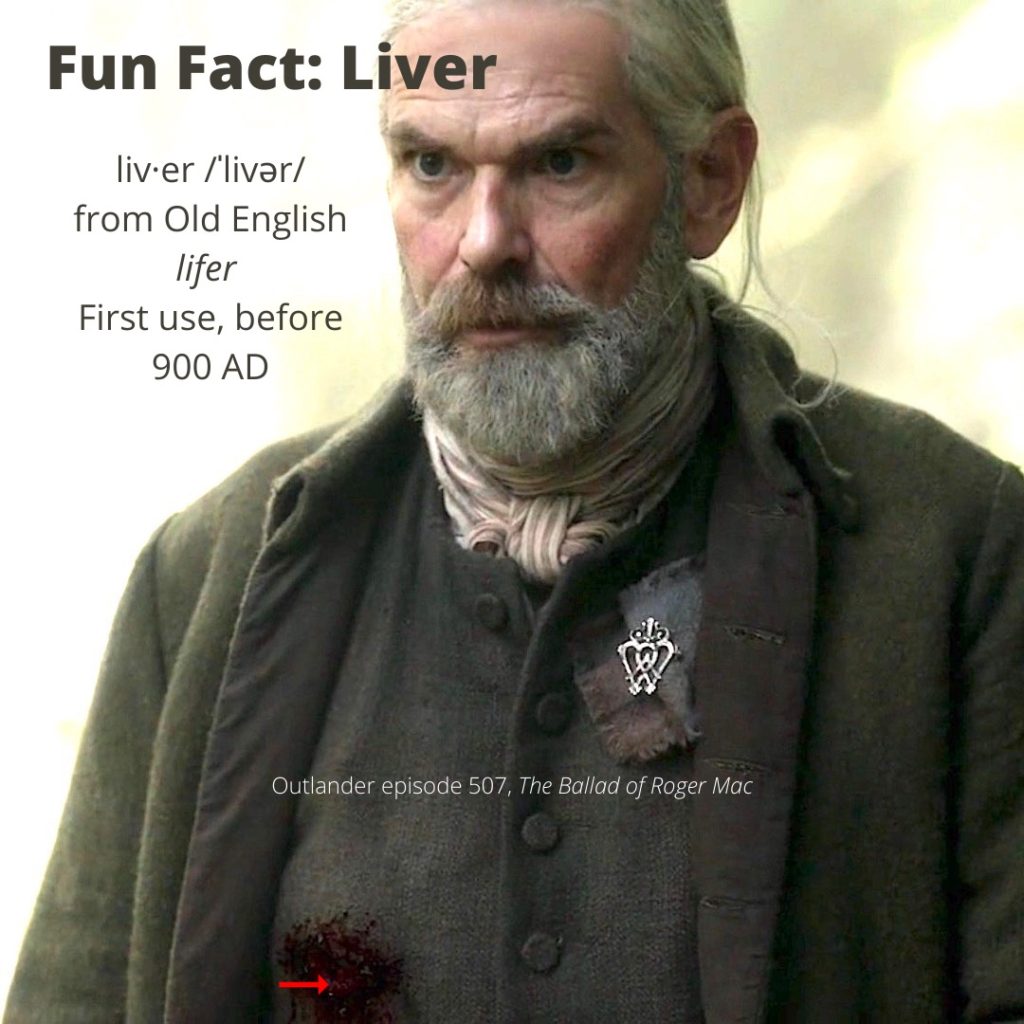 Anatomy Def: Liver is a multi-functional, dense, blood-filled organ of the upper abdomen.
Outlander Def:  Murtagh's likely cause of death! 😩
Not much fun…. this week, Outlander Fanmily was sucker-punched by the death of Jamie's beloved Godfather. Wanna know what killed Murtagh (other than Hugh Findlay)? Read on!!!
Learn a lot about the liver in Anatomy Lesson #49, Our Liver – The Life Giver!
Fun Fact: A healthy liver performs more than 500 vital functions for the human body!  This clearly justifies its historic name: lifer.
The Roman anatomist and physician, Galen (200 A.D.), posited that the liver is our most important organ! Thus, springs its descriptor, "liver the life giver." Understand, liver isn't our most important organ but most assuredly it is essential for life. 👍🏻
Here are more interesting facts about the liver (consult image below 👇🏻):
The liver is saturated with blood because it receives 25% (1/4) of the entire cardiac output! Two vessels deliver blood to the liver and three drain it: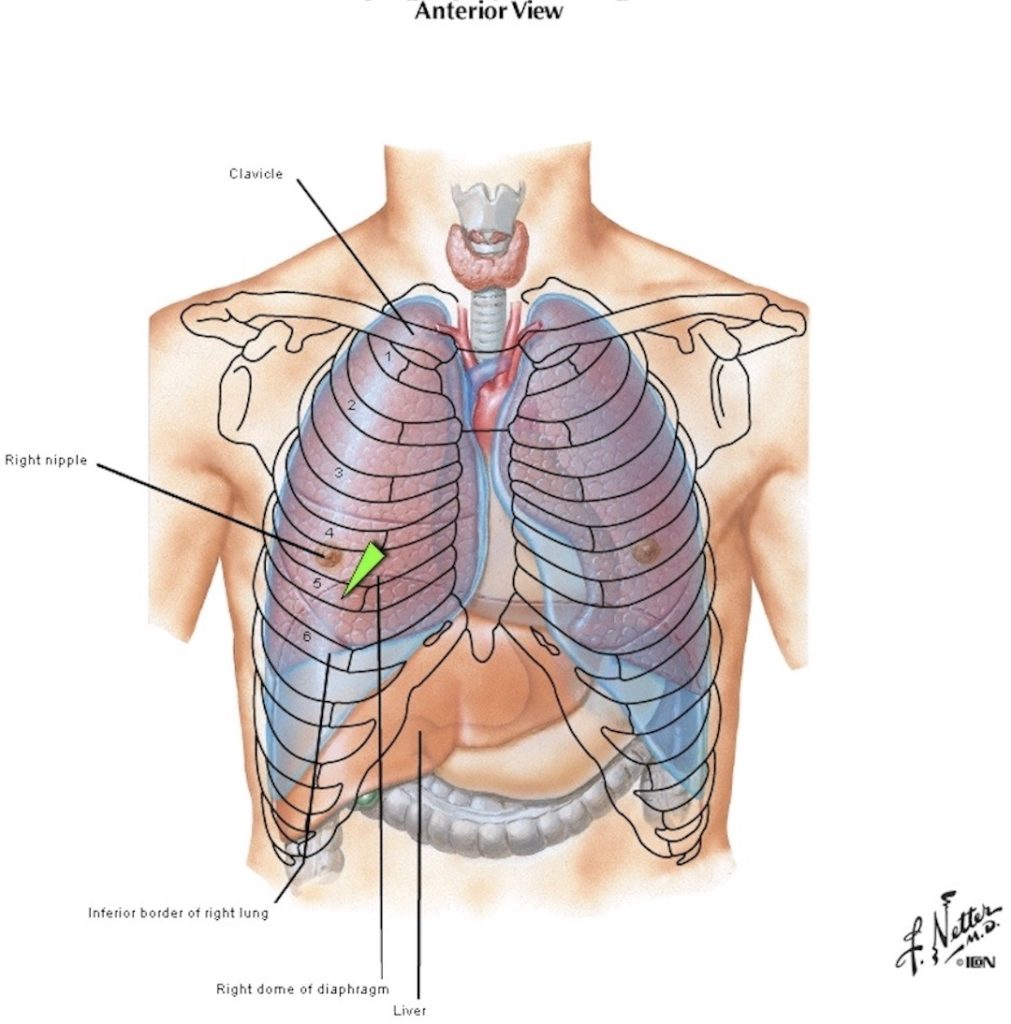 So, what killed Murtagh? Sleuth hats on!
In episode 407 (see red arrow in first image), Hugh Findlay's musket ball pierces Murtagh's chest slightly below and to the left of his right nipple.  His wound appears roughly in the location of the green arrowhead in the above Netter image 👆🏻. In this location, the ball will pierce both liver and lung.
Now consider:
Ergo, our beloved Godfather exsanguinates from a horrific liver wound before Claire can treat either his blood loss or pneumothorax.
Read about one of Claire's liver diagnoses at the gathering. Here, from The Fiery Cross:
I was a good ten feet from the stool where Murray plied his trade, but could see the man's eyes, yellow as mustard even in the dim morning light.
"Liver disease," I said to Brianna, taking no particular pains to lower my voice. "You can see the jaundice from here, can't you?"
"Bilious humors," MacLeod said loudly, snapping open his fleam. "An excess of the humors, clear as day." Small, dark, and neat in his dress, Murray was not personally impressive, but he was opinionated.
"Cirrhosis due to drink, I daresay," I said, coming closer and looking the patient over dispassionately.
"An impaction of the bile, owing to an imbalance of the phlegm!" Murray glowered at me, clearly thinking I intended to steal his thunder, if not his patient.
Claire is right, Dr. MacLeod. 🚫 excess humors! 🚫 fleam! 🚫 quackery!
See Murtagh's mortal wound in Outlander episode 507, The Ballad of Roger Mac.  
RIP, Murtagh! 😭
The deeply grateful,
Outlander Anatomist
Follow me on:
Photo credit: Sony/Starz; https://www.netterimages.com